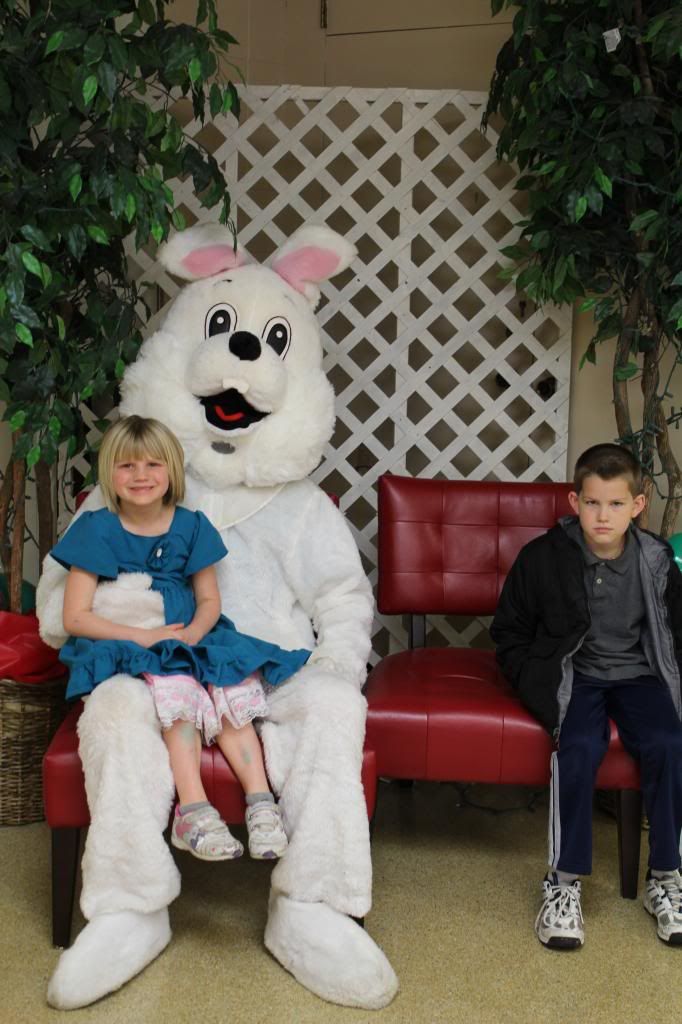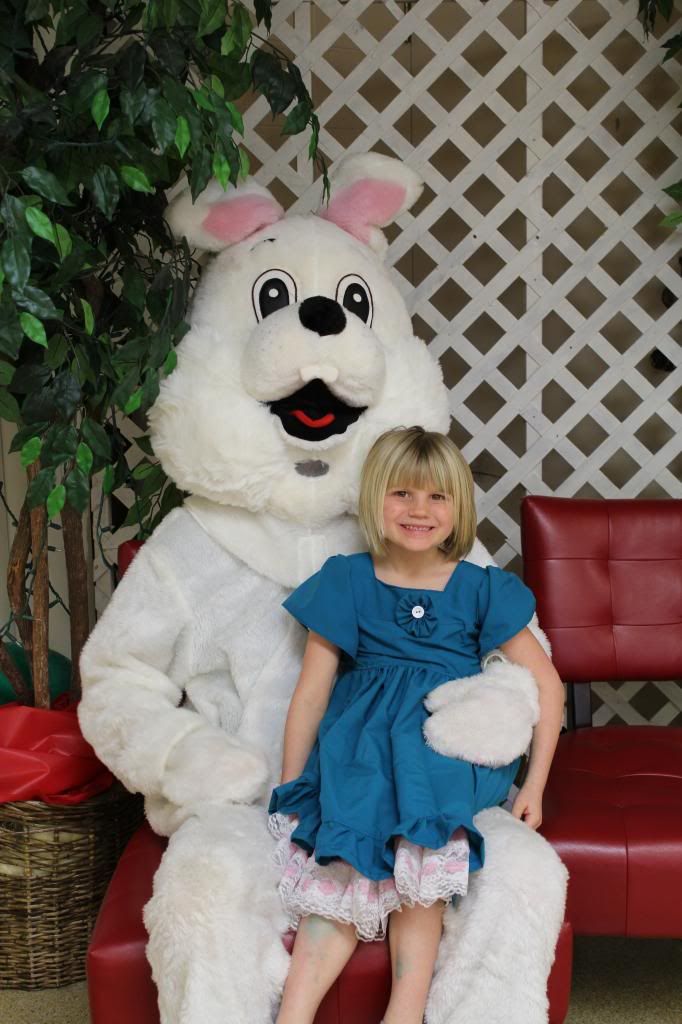 Easter Bunny: Love it or Hate it!
Logan: Hate's it!
Leah: Love's it!
Leilani: Love's it!
I'm not sure but things might change next year. Logan hasn't been a fan of the big bunny since he was little. I have a picture of him about two years old and he's screaming his head off. I remember, I literally throw him in to the arms of the Easter Bunny.
So, I decided to make sure to get a picture of the baby with the Bunny because I didn't want to take any chances of her being older next year and she might be scared of him. As of now, she's the big bunny. I could of left her with the Easter Bunny and I think she would of be quite happy!
I told Logan if he wanted to collect his bag full of Easter Eggs. He would have to get his picture with the big bunny. He's still not a fan!