Good thing for best friends, my bff pick up this little Radio Flyer trike on a Curb Alert on Craigslist. Yes, it's in tough shape but the baby loves it. I thought she was too little for it but Landon wanted to try it out with her. She feel right in love with it. It wouldn't be too much longer before she's actually pedalling away on it.
She's trying to figure out how to ride the bike...lol!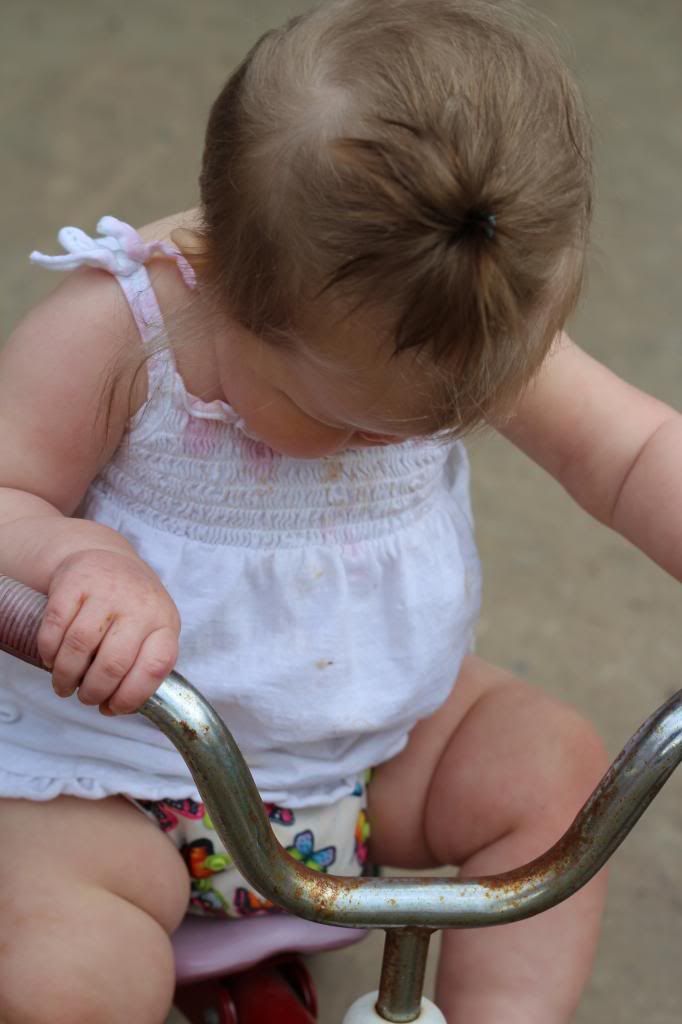 Excuse the messy face, just finished my afternoon snack of mac & cheese and vanilla pudding!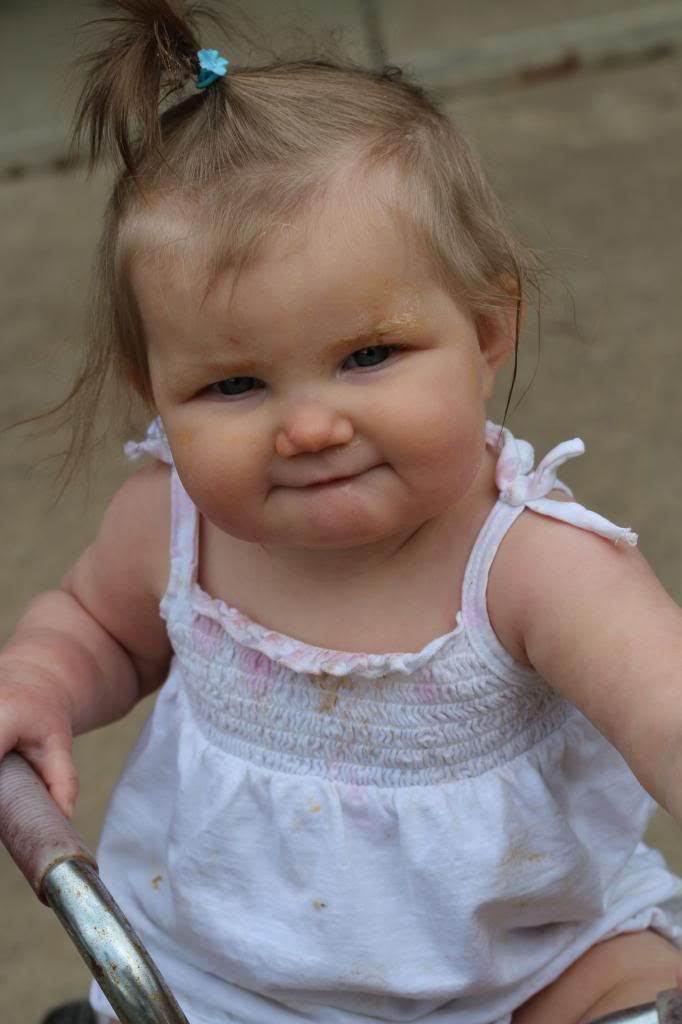 Gotta love those chubby cheeks and thighs!