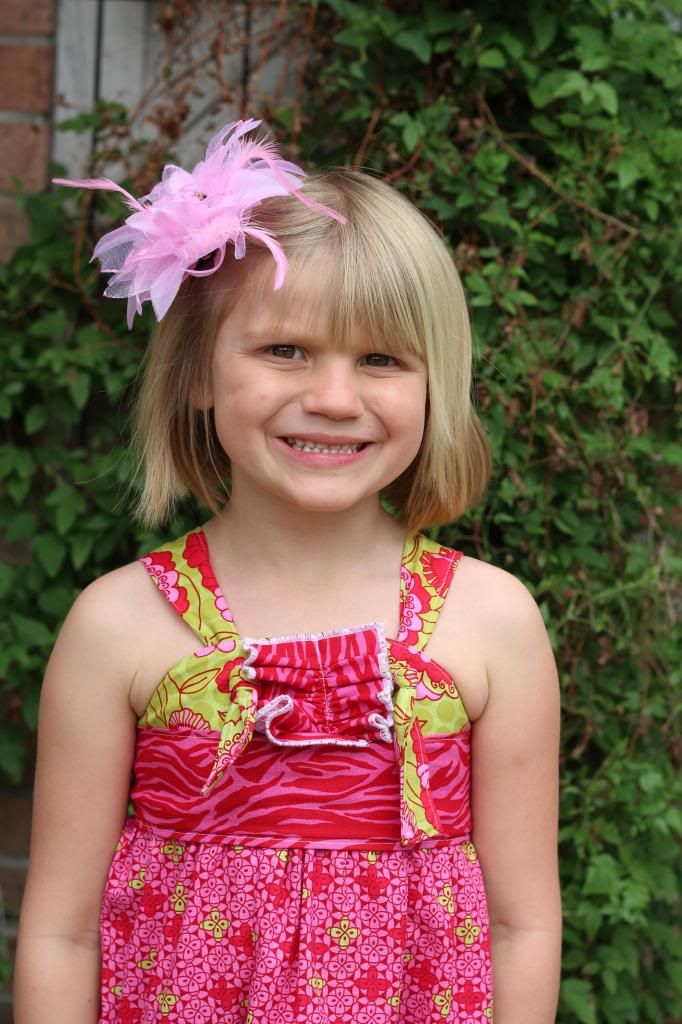 The house is a wreck but the knot dress is done! I'm going to sew up a pair of ruffle pants to go with this dress. It's going to be so cute, when it's all said and done.



I managed to pick up some really cheap PDF patterns on Facebook from Aubrey's Tiered Ruffled Knot Dress by Create Kids Couture. I thought it would be a very difficult dress to sew but the girl that created this pattern did a great job breaking it down and it wasn't too bad to make.

I discovered a pattern group on Facebook, my latest addiction. Way too many cute patterns. I'm going to finish up this outfit and I'm going to work on making another knot dress but it's going to be purple/butterflies.

I'm also planning on sewing with knits. I'm going to make a knit dress that you upcycle using t-shirts. I can't wait to get started as well.

I'm at the point right now, I'm going to have to be sewing up 40 hours a week. I'm working really hard on Leah's spring/summer collection of clothes.

I'm learning a lot of new skills but overall I'm really happy with the final product.